Invicta Wealth Solutions is taking on The Val des Terres Everest Challenge in Guernsey.
The event, which is a 30-day challenge during January, is raising money for The Sarah Groves Foundation who will be supporting The Youth Commission of Guernsey and Alderney and The Guernsey Sports Commission.  Both charities work to benefit young people in the Bailiwick and give opportunities to all.
Challenging teams or individuals to walk or run up the Terres 115 times during January, the distance equates to the height of Mount Everest 8848 metres above sea level.
The event, now in its third year, requires participants to take a route up the Val des Terres and down George Road where at the bottom opposite The Dorset Arms you turn right onto the Havelet Seafront and repeat.  Each person records their own number of laps and keeps a record against the target.
Invicta's Team has got behind the Challenge, Team Captain Daniella Le Flem said: 'This is such a great Challenge to be involved in.  It is a great way to start the year with a target which gets us all out and about but also working as a team.  Invicta is keen to promote wellness in the workplace and this challenge provides an ideal opportunity for everyone to benefit from fresh air and exercise. We're all working really hard to achieve the target."
The Sarah Groves Foundation Committee Member Sue Farnham said: 'We think we are so very lucky to be able to hold events like this, unlike other areas.  We would love people to take part, improve their health fitness and mental wellbeing out in the fresh air.'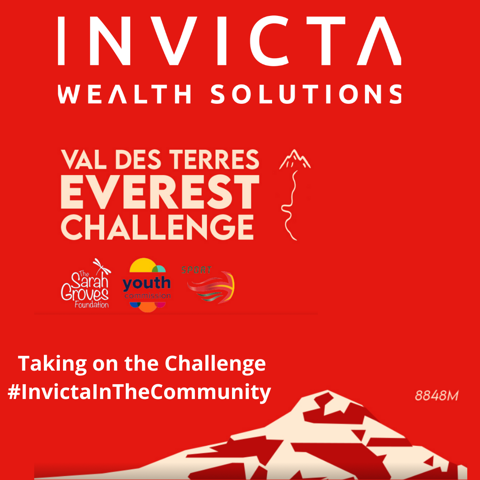 Last year the Challenge raised around £20,000 and had 500 participants. You can support Invicta's fundraising efforts by visiting our Just Giving page – www.justgiving.com/fundraising/invicta-wealth, you can also follow our progress on our LinkedIn page here.
The Terres Challenge is still open for registrations and you can find out more here.