Invicta Wealth Solutions has made several senior appointments as it prepares for its next phase of growth.
Following a rebrand late last year Invicta has promoted a number of its team to senior roles.
James Dumont-Gale has been promoted to Chief Financial and Operations Officer. James joined Invicta in 2017 and was previously Invicta's Finance Director.  He will also take on responsibility for Invicta's operations in his combined role.
Karl Loeser and Kelly Roger have been promoted to Client Relationship Director. 
Lauren Deary has been promoted to Governance and Risk Director. Lauren was previously Deputy Governance Director having relocated to Guernsey from South Africa to join Invicta in 2019. 
Nita Monti is being promoted to Head of Tax Compliance and Operations. Nita was previously a Manager with responsibility for a number of key clients before leading Invicta's CRS and FATCA reporting project.  Nita has worked for Invicta for 22 years.
Jim Elliott Invicta CEO said: 'Invicta's recent success is testament to the continuing hard work and dedication of our committed team.  I'm delighted we have been able to recognise this in our recent promotions. The majority of our team have worked for us for a considerable amount of time and like our business their careers have grown with us.'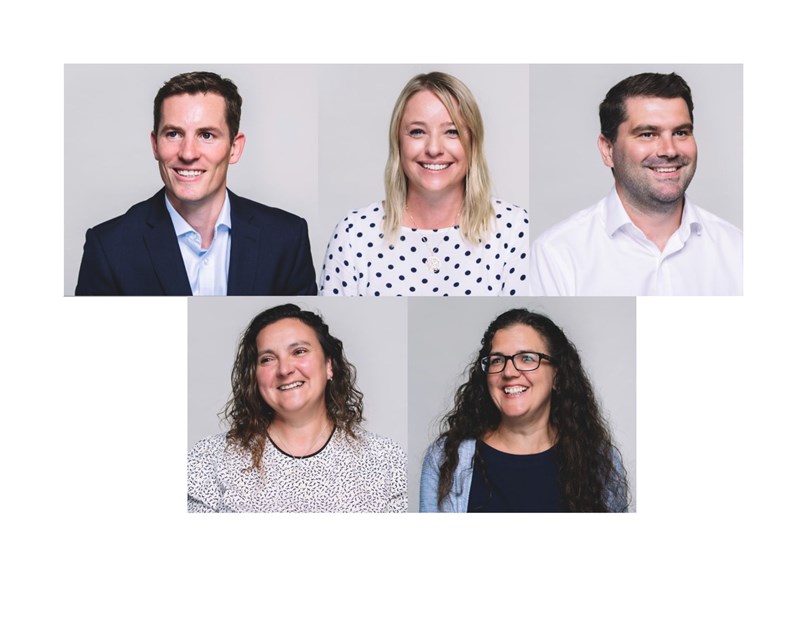 Pictured L to R: James Dumont-Gale, Lauren Deary, Karl Loeser, Nita Monti and Kelly Roger.