Invicta Wealth Solutions has appointed Ashley Paxton to its Board as its Non-Executive Chairman, to complete its 2020 rebrand.
Ashley is a Guernsey based Chartered Accountant with 30 years of financial services industry experience.  He retired as KPMG's C.I. Head of Advisory in 2019 following a move to Guernsey in 2002, having trained and spent his formative career with KPMG in London.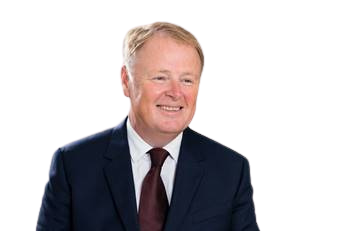 Invicta Wealth Solutions CEO, Jim Elliott said: 'We are delighted someone of Ashley's calibre is joining our Board and will help take us into our next phase of growth. Having Ashley's Guernsey knowledge and wider industry experience will add real value to Invicta.'
During his career, Ashley has focused on helping clients maximise and protect value in their businesses through a broad range of support, especially in various transaction-related scenarios. Ashley is non-executive director to JZ Capital Partners Limited, Downing Renewables & Infrastructure Trust plc and Chairman of the Youth Commission in Guernsey and Alderney.
Ashley Paxton said: 'I'm joining the Invicta Board at a perfect time in its evolution – there is huge potential for Invicta as an independent provider of fiduciary services and it is well positioned for growth to complement the strength of the wider trust sector within Guernsey.  I'm excited about working with Jim and the rest of the Invicta team.'